Availability on Prescription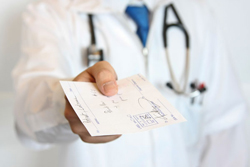 All SOMAerect Vacuum Therapy devices are available on NHS FP10 prescription from your GP (subject to Schedule 11 restrictions - see part IXA Drug Tariff - appliances* with some regional variation in CCG prescribing practice). For a full colour GP and Patient guide - call 01923237795. Prescriptions can be dispensed via your local pharmacy (orderline - 01923237795). To qualify for an NHS prescription, you must have or have had either diabetes, prostate cancer, prostatectomy (includes TURP), multiple sclerosis, parkinson's disease, poliomyelitis, radical pelvic surgery – severe pelvic injury, renal failure treated by dialysis or transplant, single gene neurological disease, spinal cord injury or spina bifida. If you do not have one of these medical conditions, your GP has no obligation to issue you with an NHS prescription - however you still have the option to purchase your SOMAerect device directly from iMEDicare (life-time warranty and 90 day refund period as standard - terms and conditions apply).
Ask for a Free Hospital Demonstration
Simply call 01923237795 to find out how to arrange a free hospital demonstration in your local Urology or Diabetes outpatient clinic. Our fully medically trained and highly experienced technicians (over 40,000 demonstrations) will advise you in complete confidentiality how to use your SOMAerect Vacuum Therapy device to best effect and of course customize the device to your own personal requirements.
SOMAerect Clinical Demonstration Service
iMEDicare exclusively supply the SOMAerect range of uniquely customizable vacuum therapy devices in the UK supported by a free NHS Hospital based clinical demonstration service, staffed by technicians with a medical / nursing background.
Medically Qualified Staff
Contraindications? (coagulation status)
Individualized Assessment and Training
Device Customization
Improved user Technique, Satisfaction and Compliance
Improved Short and Long Term Success
Free Comprehensive Follow-up When Required
The treatment modalities for organic erectile dysfunction range from inexpensive and non-invasive to very expensive and highly invasive. A patient and his physician may find that only one of these treatment options best serves the specific needs of the patient and his partner. This choice should, however, be made in the context of full knowledge of all options – and that certainly means positioning vacuum therapy devices as one of the primary options to discuss, as a safe and consistently effective way to regain intimacy on demand, without restriction of frequency of application and with a reasonable possibility of a functional recovery of erectile performance.

Find your Nearest Clinic
To find out how to access your local NHS Hospital iMEDicare SOMAerect Demonstration clinic, simply email us your name and postcode to csm@imedicare.co.uk, or via our Contact page.