The Size-to-Fit (STF) Concept
The SOMAerect product range represents the new generation of uniquely customizable vacuum therapy systems for restoring penile health. They combine the latest technological advances in the field with a sleek attractive design that is amazingly simple to use. The effortless ultra-ease pumping action offers a powerful but gentle way of inducing full penile rigidity every time.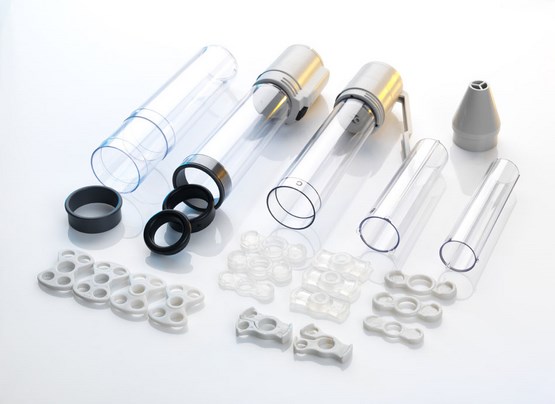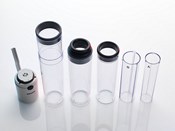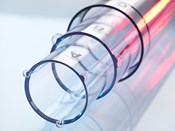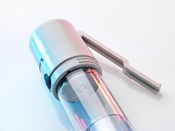 The Importance of Size-to-Fit (STF)
The SOMAerect product range uniquely offers 5 cylinder sizing options so you can almost precisely find the diameter sizing option that neatly fits your fully rigid penis size. This prevents loose non-penile tissue from around the base of the penis (supra-pubic fat or scrotal skin) being drawn into the mouth of the cylinder during erection creation and being compressed uncomfortably with the transfer of the erection ring - as would be the case with a conventional vacuum therapy device. The use of SOMAerect 'sizing' technology guarantees a much more comfortable erection experience.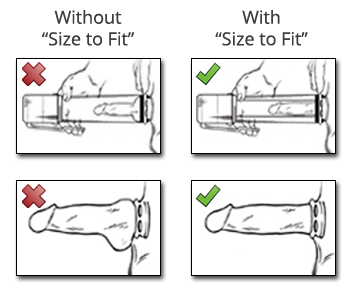 How does SOMAerect Vacuum Therapy help?
Easily in 3 Simple Steps:
The penis is positioned inside
Pumping periodically over a 1-3 minute period pulls blood into the penis creating a fully rigid erection
An Erection Maintenance Ring is transferred from the device cylinder to the base of the penis against the body wall. Removal of the cylinder allows full sexual intercourse to take place

The ring will hold the erection fully firm for up to 30 minutes at a time, even after orgasm, and permit ejaculation escape in almost all cases. The erection will subside with removal of the ring. This process can be safely repeated again within a few minutes as often as required per day.
A Comprehensive range of Maintenance Ring Tensions:
The large range of re-useable erection maintenance rings, exclusive to SOMAerect, gives you an unparalleled choice (4 Types with a total of 15 different pressures) of material types, ring pressures and dexterity requirements to guarantee greater comfort, effectiveness and ease of use in maintaining your vacuum induced erection.
Tension System Placement

Features
Non-Invasive & Effective
Safe & Side-Effect Free
Spontaneous & Predictable
Immediate & Controllable
Possible return to natural function
The lowest cost treatment
Routinely covered by NHS Prescrption
Over 90% success rate
For reference documents please see the "SOMAerect" Product Range on our Gallery page.